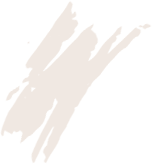 SADHYA-a unit of performing arts
Sadhya is synonymous with excellence. One of the leading contemporary dance companies of India, it has taken upon itself the task of being a bridge between tradition & modernity. Working on numerous projects in the field of dance, in & out of the country since its inception, Sadhya's work culture incorporates a wide range of performances from traditional to contemporary to a special blend of the two. Stage productions, workshops and collaborated projects too are its integral part.
Drawing from the versatile and energetic Mayurbhanj Chhau -a martial art form of Orissa, Sadhya, has created a style of its own. A platform for the young & upcoming talent, it hopes to nurture the same with a vision that is futuristic.
We're here to help you to finding a best way
what our customers said about us:

Sadhya in its truest sense is recommended for people out ther who love dance & want to create & fuse something new. talent is very much respected here & motivated to come in verse with your own inner talents.
Its a great place to hone your skills as a creative dancer. Santosh and Nalini are a minefield of creativity and passion!
Sadhya is an amazing company, with great mentors. I feel blessed to be learning here. It is a space of unbounded growth and creativity. You are nurtured and allowed to bloom.