THE GAME OF DICE – is a multi-media dance production where art is brought back with a zing exposing a new style to the audience.
The production draws from :
Kathakali-with its rigorous, dramatic and vibrant outlook.
Mayurbhanj Chhau-with its high energy, control and martial arts spirit and Contemporary dance with its creativity and experimentation.
The elements are brought together through the medium of an episode of MAHABHARATA ( The National Epic of India ).
THE GAME OF DICE- which has
A fantastic breadth of vision.
A riveting plot and a compelling dramatic structure.
Complex but real characters.
Wisdom with messages relevant even today.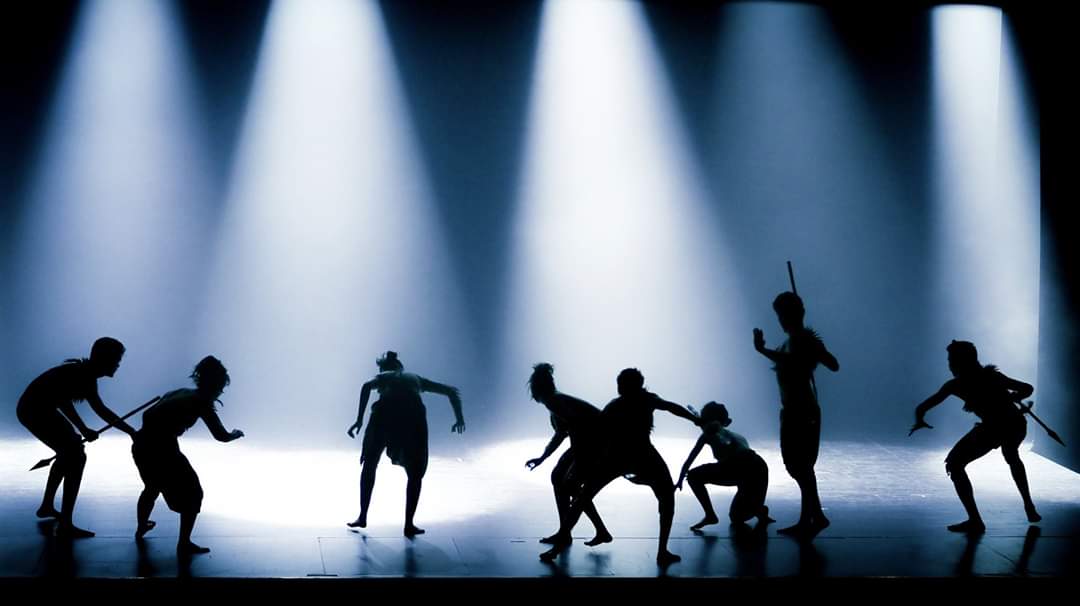 Though the subject is from our National Epic- Mahabharata, its treatment is on a contemporary line.
Aspects like music & costumes, have been experimented upon to create a different feel & look.
The production is interspersed in various sections with our own interpretation of both the characters & their conflicts.
The hallmark of the production has been that both the artist community & the common man have been able to relate to it and it has certainly
created a new benchmark in the Indian contemporary dance scene, with a tremendous response from audiences both in India & abroad.
CREDITS :
Choreography : Santosh Nair
Music :  Sharat Chandra Shrivastava
Light Designing :  Gautam Bhattacharya
Production Executive : Nalini Sharma
PRODUCTION TEAM :
On stage artists : 11
Technical & Production : Two